Good Monday Morning!
Hope you all had a great weekend!  We had a pretty quiet weekend around here – just a lot of projects around the house.  We have a small break before marching band and fall lacrosse seasons start up and we are relishing the down time.  Things will get crazy soon enough.
A couple weeks ago I found a set of cool dog bookends at Home Goods.  They were a little contemporary with the lines and being stark white but I couldn't pass them up for the price – $7.99!!  I took a bunch of before pictures, but of course I forgot to put the SD card in the camera so no before pictures.  Here is a set I found on the internet that are similar:
I took them outside – sanded them down a little bit and took a can of New Avocado spray paint to them. Look at what they look like now:
Aren't they so cool and adorable?  I love them.  I have them sitting on my orange foyer piece that I painted in a previous post.  I picked up the bottle at Goodwill and the flowers from Kroger for cheap!  I just stuck the pillow behind it to show you how perfect the green matches!  It is amazing the colors you can find in a spray paint now days! I love Valspar spray paints!
The flowers are so perfect that they almost look fake.  Y'all know how much I love my Gerbera Daisies!
Close up of the dog bookends.  I just LOVE them!
Loving the green and the orange together!
Happy Happy Happy!  This transformation took me all of 10 minutes – so much better than stark white!
Hope your life is more avocado heaven than stark white havoc!
Missi
**This was not a sponsored post.  I just love Valspar spray paints.  All opinions are my own.**
Check me out at these great blogs this week: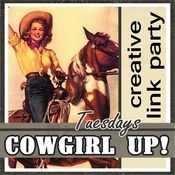 jenniferrizzo.com