Happy Summer Day!
It has been miserably hot here in Georgia, but we have been blessed with some afternoon thunder showers the last couple of days.  I can take the heat if I am rewarded with a thunderstorm.  I love a good storm  - it brings me a sense of peace.  I'm not exactly sure why this is … but I always feel like a storm washes away the negatives and leaves new beginnings.  Have you ever noticed the smell of the air after a good storm?  There is nothing like it.
"I think there's a poet who wrote once a tragedy by Shakespeare, a symphony by Beethoven and a thunderstorm are based on the same elements. I think that's a beautiful line."
~Maximilian Schell
Today I have some more pictures of my Mom's house.  If you did not see her July tablescape, it is worth taking a look.  You can see it here.  In addition to my Mom decorating her table around the months of the year, she also does her mantle and front porch are.  She has so many incredible little accessories that can work with so many different ideas.  I love how she pulls everything together.
Mom's July Mantle:
A little Americana – some summertime watermelon and lots of love!
The topiary with the light can be used for every season with a different ribbon.
The frame around the flag is made of tin!
This picture on the mantle is of my Mom's brother.  He was the only boy in the family and everyone called him "Brother".  Since us kids couldn't say brother, we called him Uncle Booger!  We only met him once, he died at 32 of a heart attack.  He lived a lot of years in the short time he was alive.  He went to Vietnam at 19 years old and ended up doing 3 tours of duty over there as an MP (Military Police) and survived.  He was also married 7 times (twice to the same woman) by the time he was 30!!  He was a wild one.  I really wish I would have had the chance to have known him – I bet he was a TON of fun!
Love the red bird on the rock and the greenery really brings life to the mantle.
The next set of pictures is from my Mom's front porch area.  This woman has such a "knack" for making the entrance to their home so welcoming!  My parents used to have a huge front porch that people literally drove from all over town to see how it was decorated every month.  I wish I had pictures – it was incredible.  She would have an old school desk in September, an old vintage bicycle with a basket in June and a lighted Christmas tree in December.  It was something unique every month and it was truly stunning!
Check out the patina on this rooster statue!!  So cool!
She always has red geraniums in the summer and they are always gorgeous.  She talks to them, dead-heads them everyday and gives them extra food.  They just thrive for her … I swear they know how much she loves them.  My geraniums hate me …
Come on in!
I could spend all day sitting in these adirondacks!  Can you see those stars sticking out of the window box?  They light up at night!
My Mom and I both picked up these pillows at the Pottery Barn Outlet when she was here visiting.  Aren't they great?
Happy July!  Happy Summer!
Hope your life is more summertime heaven than havoc!
Missi
I am hanging out at these blog parties this week: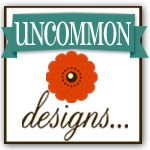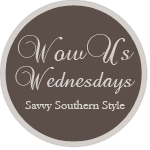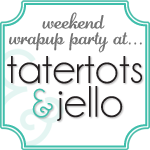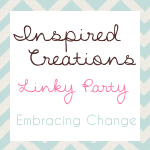 "/>